CMG Mint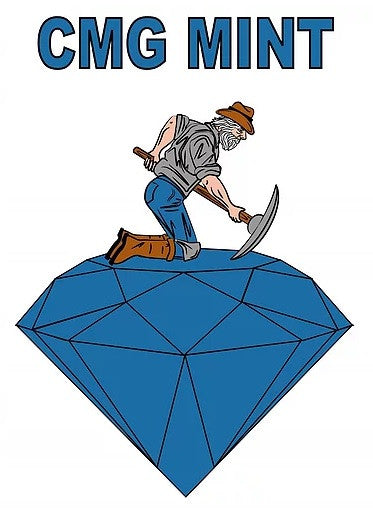 This week we want to showcase, CMG Mint. They make very cool and appealing art bars and rounds, with extremely limited mintage. They frequently fetch very high prices on the secondary markets after original release. CMG Mint was founded by Christopher Mark Geiner (hence the name) CMG Mint. 
Chris has a long passion for silver and coin collecting. In fact he is a 3rd Generation coin collector starting at the age of 8. He can even recall getting his first silver art bar a 1970 Pontiac GTO silver bar from his Dad at a local coin show when he was 10. Little did he know then just how much influence that one bar would have and where it would lead him.
When he was still young and even in elementary school he would save up his allowance, chore money and even his lunch money to buy coins for his collection or silver. He recalls silver costing only $4.25 per ounce back then. His early collecting was generic silver and numismatic circulation coins. It wasn't until many years later when his collection finally took focus to art bars and rounds and semi-numismatic bullion. He can remember searching through the internet and ebay to find all the unique bars and rounds. He even sold his childhood coin collection and silver stack to fund more art bar purchases. He especially liked Duane Spellman Mint's enameled bars. Here are a couple examples.
Finally in 2012 this passion led him to create CMG Mint. He missed the more creative and various themed bars that the 1970′s-1980′s produced. There didn't seem to be anyone minting these designs or bars. He wanted to bring them back but in his own way, which was by creating designs that he would of liked to see on silver art bars. He also wanted to stay true to the art styles from the past and it certainly shows in his designs. Many have an adult flavor to them and you can check here for the full catalog (open at your own risk there are lots of boobs) but we will share some designs in photos. I certainly wish I would have found CMG mint before I would have certainly collected the beauties series.
CMG Mint has established themselves as leaders in today's art bar market. Their bars are not only desirable but highly collectible. This is achieved by having very limited mintage and they are all uniquely serialized and offered with enamel or not. For the early years Chris handled all the sales through his Facebook group or Ebay here, but has recently started a website to handle the sales and transaction. www.cmgmint.com
If you like your art rounds alluring, but safe to display at work, please check out our Temptation of the Succubus Round, which can be purchased directly by clicking the image.
Leave a comment
Comments will be approved before showing up.